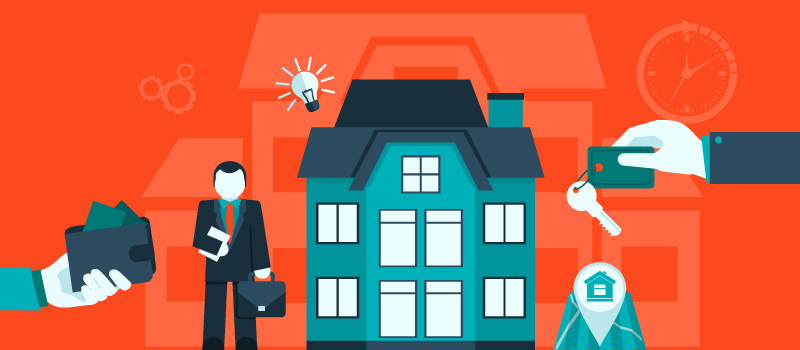 Purchasing an investment property that enables you to earn a rental income is a big milestone in life.But as much as you might be anticipating the passive income to be earned, never rush to rent out a property until you are sure it is adequately insured.
Here is how landlord insurance can protect you and why it is so important.
Why is landlord insurance important?
As a landlord, you will be putting a property that you have paid hundreds of thousands or even millions of dollars for in the hands of a complete stranger.
In the care of an irresponsible or simply unlucky tenant, your property is at risk of suffering from the damage it could cost a lot of money to rectify.
Landlord insurance is designed to minimize the cost of any potentially expensive mishaps that might befall your home or your tenant, while at the same time protecting you from losing rental income due to the state of your property or the inability of the tenant to pay up.
What does landlord insurance cover?
Landlord insurance provides payouts when you suffer from losses sustained due to damage to your home or its contents, resulting from any insured perils, when it is rented out to a tenant.
You also receive payouts if you suffer losses of rental income in certain situations, such as when your property is damaged and cannot be rented out, or when your tenant is unable to pay up due to his unexpected death.
Situations where landlord insurance can help

Here are three scenarios where landlord insurance cover could save you from losing thousands of dollars.
The tenant causes a fire in your home
Should your tenant suffer from a disastrous fire-related accident, landlord insurance can offer payouts covering the contents of your home including furniture, electrical appliances, and renovated items, as well as the removal of debris and replacement of any fire fighting appliances that were used. You can also receive compensation for your loss of rental income if the fire damage has made your home uninhabitable for a period of time.
The tenant passes away unexpectedly
Should your tenant pass away due to an accident, it is likely this will prevent you from collecting a certain amount of rent. Your insurance policy can compensate you for lost rental income in such a situation.
The property is broken into
If a thief breaks into the property, your policy can provide you with compensation for the replacement of locks and keys. You can also receive compensation for damage such as smashed glass windows and broken mirrors.
Why should I buy landlord insurance and how much will I pay?
Landlord insurance is relatively inexpensive and gives you the peace of mind in knowing you will not be penalized for the mistakes, carelessness or plain bad luck of your tenants.
More importantly, landlord insurance can raise the profitability of your investment property by offering compensation for instances in which you are unable to collect rent, and by lowering the repair and maintenance costs of your property in the event of accidents or mishaps.
How much landlord protection insurance costs vary depending on the nature of your property and how much coverage is needed. The best way to find out is to speak directly with a trusted insurer.
Call 6702 0202 to find out more about landlord insurance and start protecting your property today.
By Joanne Poh
Disclaimer: All info contained herein is intended for your general information only and is not a substitute for insurance advice. If you have a specific question, please consult our insurance experts at 6702 0202.