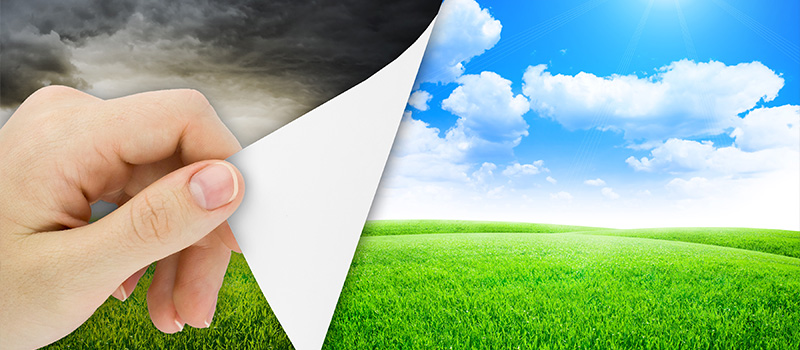 Climate change is more than just hotter days. There are several ways the changes in our global weather system can impact the financial health of you and your loved ones. Here's what you should to protect yourself.
Cover Yourself With Appropriate Health Insurance
A terrifying side effect of climate change is the increase in disease outbreaks. From the migration of disease-carrying insects and animals as temperatures and habitats change, to the emergence of deadly pathogens and infections, climate change will increase the chances of getting infected with a serious or deadly disease.
We should take action to protect ourselves against this worrying development, by adopting good habits such as keeping ourselves healthy and practicing good hygiene. Although not every sniffle is a cause for alarm, catching a cold could still set you back tens of dollars in doctor's fees. Besides, you don't want to risk picking up an infection from a hospital, so the less you have to go to one, the better.
And one more crucial step you should take is to make sure your health insurance is up to date. Upgrade your basic Medishield plan, if you haven't already. At the very least, make sure you have 100% hospital and medical cover, which is useful should you ever need to be admitted.
But hospital cover is just a part of your arsenal and should be paired with a life or term plan that covers you against major illnesses, severe injuries or death. This way, you can ensure that climate change and the medical risks it brings doesn't rob you or your family of financial security.
Make Sure You Have Adequate Travel Insurance
Climate change brings with it more severe and unpredictable weather, which could mess up your carefully planned holiday or business trip. When you're on holiday, the last thing you want is a flight delay, or worse, cancellation. But with the increasingly unstable weather systems, we're seeing today, both scenarios are becoming more common.
Another threat posed by climate change is worsening of natural disasters such as typhoons, floods, landslides, and hurricanes. This increases the risk of suffering serious or fatal injuries while traveling abroad.
Climate change alters the Earth's geography, which gives rise to new patterns of human behavior and increasing risks which previously were negligible or didn't exist. For example, more cruise ships are now plying the far northern waters exposed by receding Arctic ice. This increases the danger of collisions at sea.
What all this means is travel insurance has become more important and useful for the modern traveler. This goes doubly so for the frequent flier. Make sure you purchase sufficient travel insurance before you go on your next trip, so you can at least claim benefits if things go awry.
You should know that travel insurance plans also cover inconveniences such as lost or delayed luggage and delays or disruptions in travel plans.
If you're the forgetful type, consider applying for an annual travel insurance plan. Once subscribed, an annual plan covers you on all trips for 12 months.
Be Ready to Replace Appliances
Chances are one of the first things you do when you get home is turn on the aircon, or reach into the fridge for a cold drink. Thanks to the law of thermodynamics, appliances like air conditioners and refrigerators are at a heightened risk of breaking down as ambient temperatures rise.
Appliances whose jobs are to cool things down have to work harder when the surrounding temperature is higher. In humid, tropical Singapore, refrigerators and air conditioners wear out at a higher rate. This means more frequent maintenance needs to be carried out, costing you money.
Of course, your appliances will eventually break down, no matter how much maintenance you carry out. When that happens, you could find yourself maxing out a credit card to pay for replacements, if you're not careful.
To ensure you don't incur expensive credit card charges, set aside a fund to pay for repairs or replacements. Ideally, you should start this fund going from the 2nd year you started using your aircon or fridge, and you should aim to save up enough for a replacement in three to five years.
Another effect of global warming is the temptation to take longer showers. Running the shower for five minutes longer once or twice hardly has an impact, but if this occasional indulgence turns into an everyday habit, you'll be paying a lot more in utilities a few months down the road.
To avoid this, be mindful to reduce your water usage. Set a timer when you shower!
Fend Off Risks to Your Portfolio
As we repeatedly seen, severe climate conditions cause major disruptions to people's lives in affected parts of the world. However, the increasingly interconnected nature of our global economy means that the ill effects of a faraway incident can be felt right in your portfolio.
It is likely that your investments could lose money if climate change causes a collapse in food crops, or something similarly significant. There would also be little reprieve to be found if the global economy is dragged into a recession due to the knock-on effects arising from particularly bad tsunami attacks or natural disasters.
Now more than ever, it is important to invest with caution and tried-and-true strategies such as properly diversifying your portfolio and ever more crucial. Speak to a financial planner about your long term goals, and the sustainability of your portfolio.
On top of that, many financial advisers and wealth managers now offer ethical investing options – these allow you to put money only in companies that match your values. For example, you can instruct your wealth manager to build a portfolio that avoids companies that pollute (at any rate, these types of companies are less likely to do well in the future, as governments crack down on such practices).
By Ryan Ong
Disclaimer: All info contained herein is intended for your general information only and is not a substitute for insurance advice. If you have a specific question, please consult our insurance experts at 6702 0202.